Christmas Comes Early to Shanto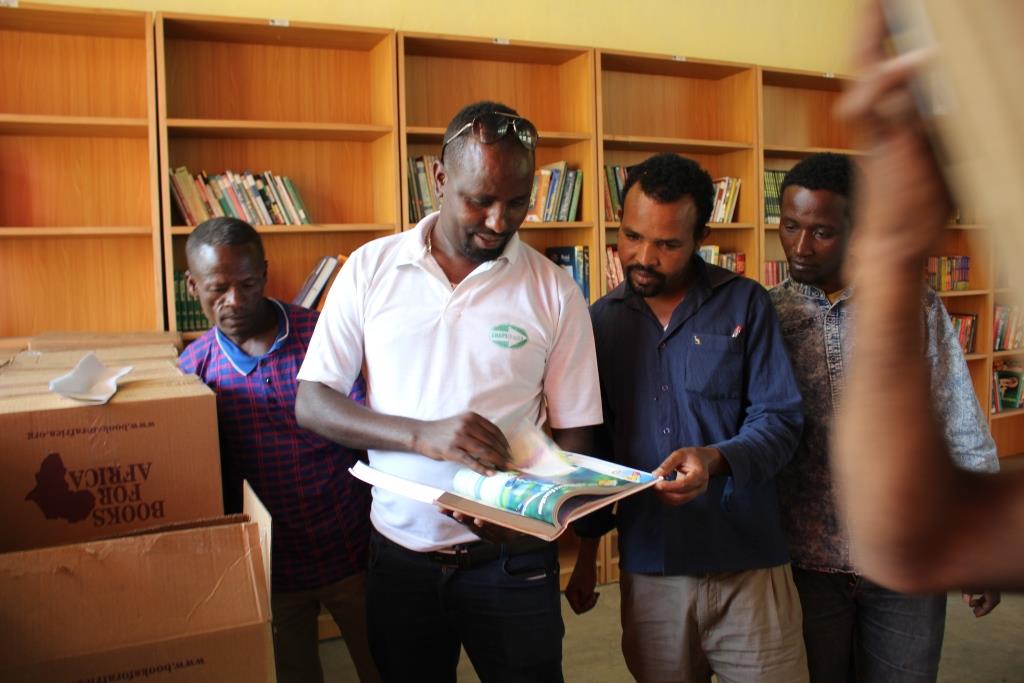 When a container of 22,000 books arrived in Shanto recently, the mood in the village was jubilant! High school and elementary students were on hand to witness the arrival and unloading of the books into the Shanto Community Library & Learning Center. The children looked on with fascination, hope, and pride in anticipation of such a vast resource, which had been previously completely unavailable to these students. SHAPEthiopia is proud and excited to offer a variety of books to pave the way for students to increase their knowledge and creative thinking capacity. This collection of books will enhance the teaching and learning processes for all teachers and students in the Shanto area. Students report being excited to have the ability to seek out knowledge and new information on their own. One grade nine student says, "The opening of the library and the opportunity of having such a variety of books is the bridge from my dream to my academic success."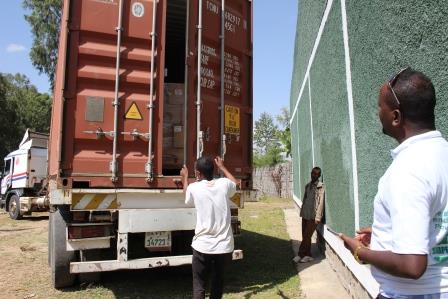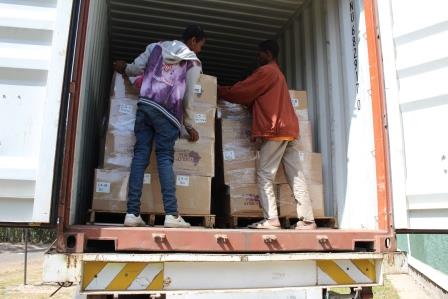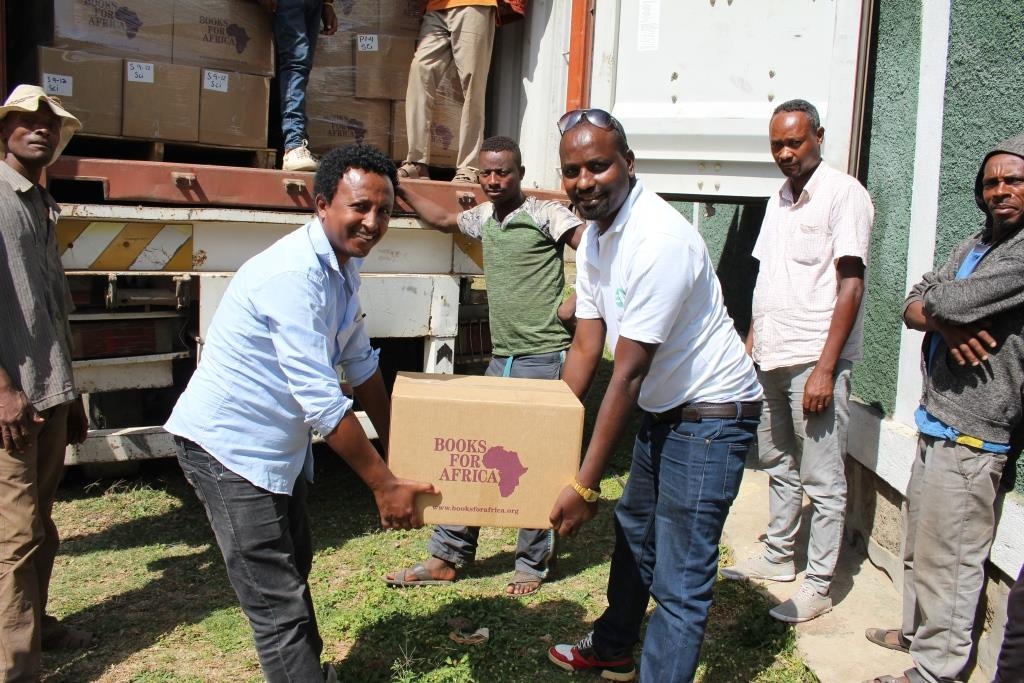 SHAPEthiopia's Shanto area program coordinator, Zewude Zaza, says it best when he says, "Behind every great teacher and student, there are great books." Ato Zewude goes on to explain that the opening of the Shanto Community Library in September, 2018, coupled with this large gift of 22,000 books creates the means for students in the area to reach academic and educational goals, as well as creates job opportunities for three community members. Previously, the closest library was 10 kilometers away, creating an insurmountable barrier for Shanto students. Shanto area teachers have remarked to Ato Zewude about their extraordinary happiness at finally having access to such a wonderful resource.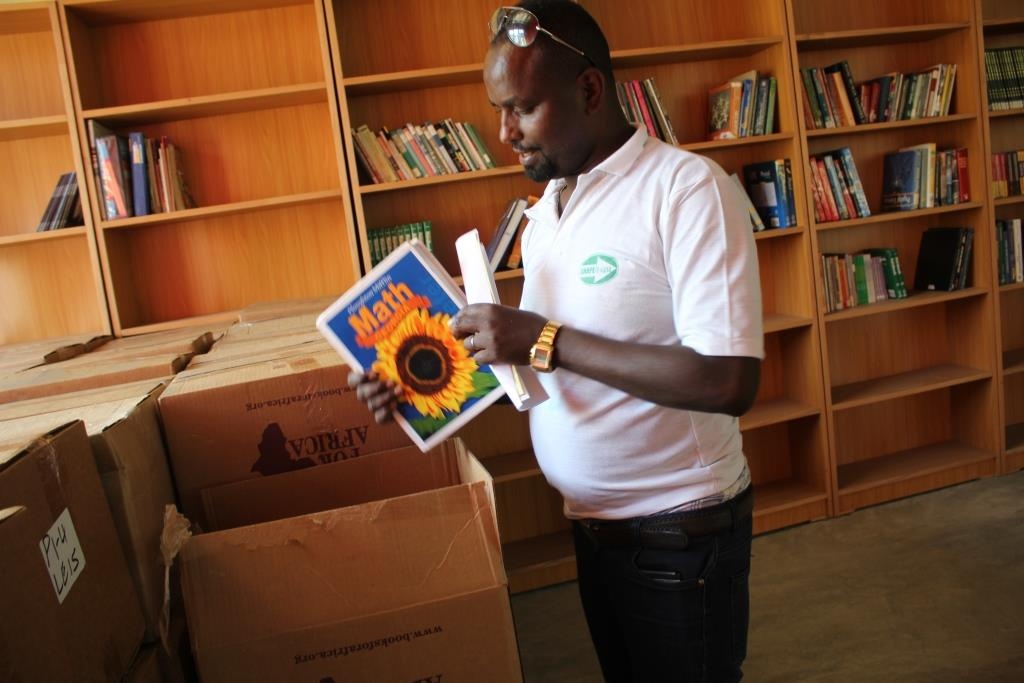 According to Ato Desalegn Daka, founder of SHAPEthiopia, this library and donation of such a large collection of books is the best Christmas gift the village of Shanto could ever receive. The library had been a dream of Ato Desalegn for over 20 years. Now, Shanto has the biggest library and learning center in the region, with  tens of thousands of books and 20 modern computers. Shanto now has the capacity to create great scientists and scholars who could determine the future of the country.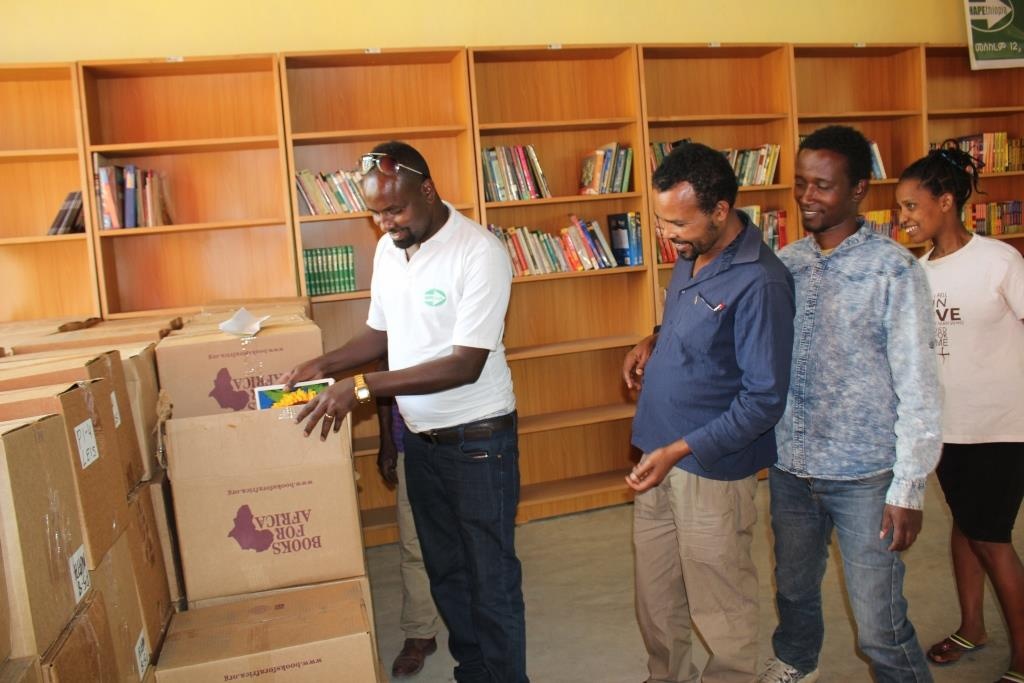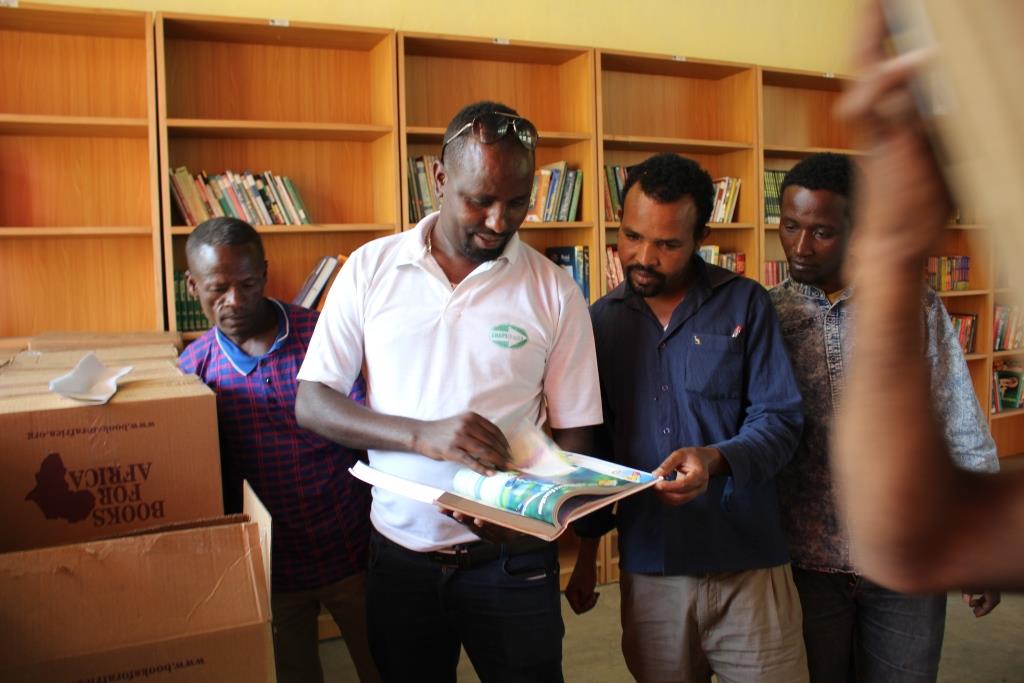 SHAPEthiopia would like to thank Partners With Ethiopia, who secured the funding for this endeavor, Books For Africa, which packaged and shipped the books, and all their supporters for their generous contributions for our library and learning center in Shanto on the behalf of the Shanto community, and the people of Ethiopia.