OUR HOLISTIC, INNOVATIVE APPROACH TO END HUNGER AND POVERTY IN ETHIOPIA



The diagram blow illustrates the holistic, comprehensive, and innovative approach that SHAPEthiopia collectively uses to fight extreme poverty and hunger in Ethiopia.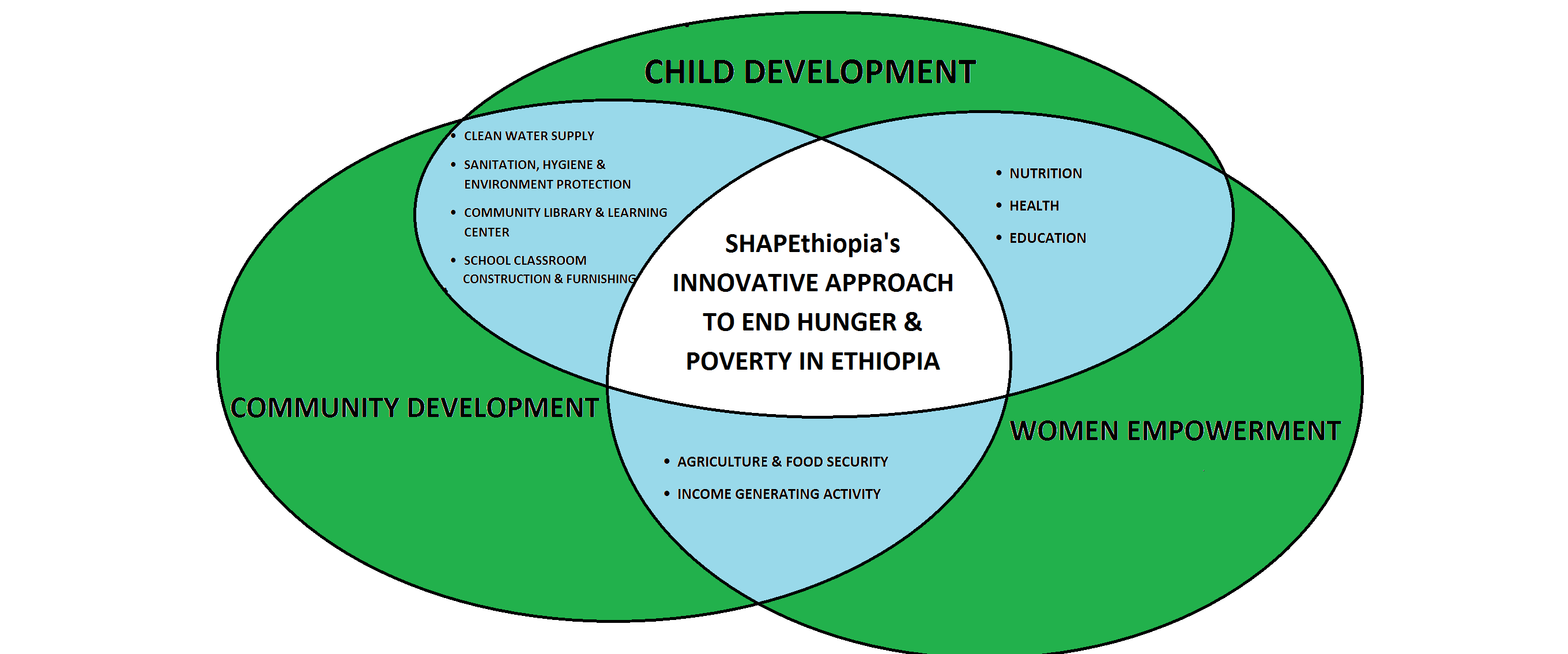 As an organization, SHAPEthiopia strongly believes that poverty and hunger are generational curses and are the basic causes of illiteracy, ignorance, disease, decreased productivity, unhappiness and indignity in a community, family, and individuals. Poverty and hunger are curses and enemies that all human beings must face and fight against mercilessly and courageously, with all the weapons we have on hand to destroy them, and to break their chain and cycle. We believe that the cycle of chronic poverty and severe hunger can be broken and ended if, and only if, we use our all efforts exhaustively and in a holistic manner than focusing only on one issue at a time.
It means, poverty and hunger are inextricably linked to a nexus of issues including decent work, health, education, clean water, sanitation facility, and environmental sustainability. It also means, a child should grow with all the necessary provisions to alleviate hunger and poverty as the child grows; a woman should have important tools to break through them; and a community should possess sharp weapons to pierce through them.
To this end, SHAPEthiopia has developed a holistic, comprehensive and innovative approach to educate and support children to grow with all the necessary provisions to alleviate hunger and poverty as they grow; to empower women's economy and livelihoods; and to equip communities with all the necessary weapons to break the cycle of poverty and hunger in all parts of the community.