This is custom heading element
SHAPEthiopia's Women's Empowerment Program encourages women to realize their value and reach their potential. As a result, many impoverished women enrolled in our program now own a business that allows them to better feed and care for their children.
WHY WOMEN'S EMPOWERMENT
Women bear almost all responsibility for meeting basic needs of the family, yet are denied resources and freedom of action they need to fulfill this responsibility.
In Ethiopia, the vast numbers of women are living in extreme poverty. Because of abandonment, death from diseases such as HIV/AIDS and malaria, mothers left alone and abandoned, and they try to keep the family together, but most have neither the education nor the skill to provide their families with the basic necessities.
Studies show that when women are supported and empowered, all of society benefits. Their families are healthier, more children go to school, agricultural productivity improves and income increases. In short, communities become more resilient.
SHAPEthiopia firmly believes that empowering women is an essential element to achieving the end of hunger and poverty in Ethiopia. Wherever we work, our programs aim to support women and build their capacity through our Women Empowerment Program aka Widows' Hope Program (WHP).
SHAPEthiopia has been successful in helping over 200 women through a variety of income-generating activities and agriculture. These projects have empowered the women to begin their own business and financially provide for their families. These women have gained a valuable support group within the community where they can make friends and share their stories about the challenges they had faced being single, abandoned, and marginalized.
Under Women's Empowerment Program, we focus on two major intervention areas:
AGRICULTURE AND FOOD SECURITY
To learn more click here
INCOME GENERATING ACTIVITIES (IGA)
To learn more click here
OUR APPROACHES TO EMPOWER WOMEN IN ETHIOPIA
WIDOWS' HOPE CROPS FARMING PROJECT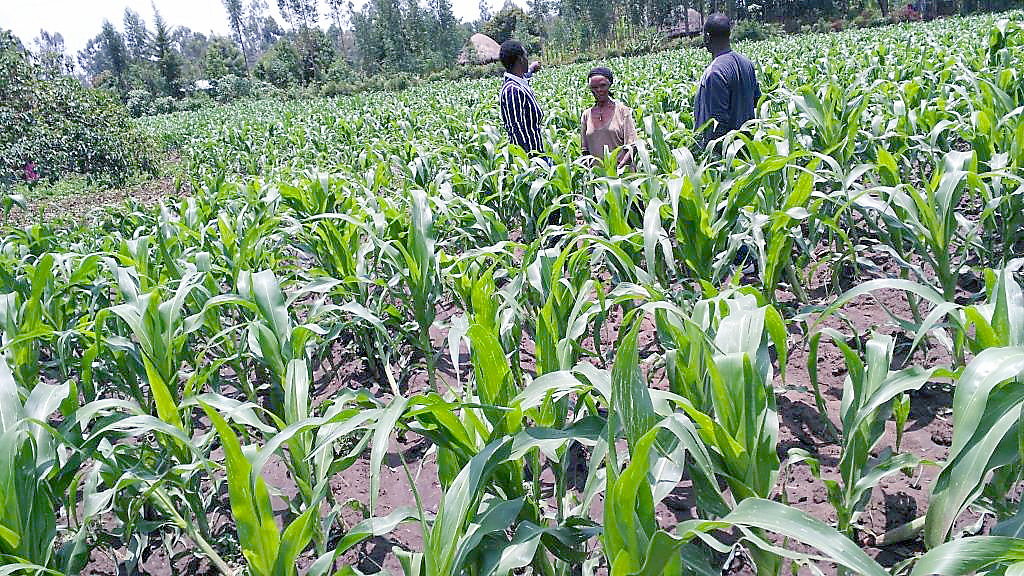 Rural Ethiopia is largely made up of sustenance farming. When a woman loses her husband, she will continue to run the farm, including all the physical duty in the land by herself, and most of the time it is very difficult for her to provide her family with the basic necessities at the basic level. In early 2016, SHAPEthiopia was able to provide 71 such women with improved seed, farming training, and technical support — to enable them to restart their small-scale farming.
The women were able to produce high yield Maize, Teff, Sorghum, Beans, Potatoes, Sweet Potatoes, and Onions. These achievements enable them not only to provide nutritious foods for their families but also to generate an income sustainably. As other women in our Widows' Hope Program, the women take training to equip them with the needed knowledge and skills on crops farming.
Men from the local community volunteered to help the women plow their fields, and also, some modern soil fertilizers like Urea and DAP were distributed. Besides these, they used animal dung and other easily decaying materials, as well as manures of small ruminants that help to keep the fertility of the land. Finally, the women in the program will make small repayments to the Crops for Widows Fund, so more widows and their families can be helped in the future.
WIDOWS' HOPE POULTRY AND LIVESTOCK DEVELOPMENT PROJECT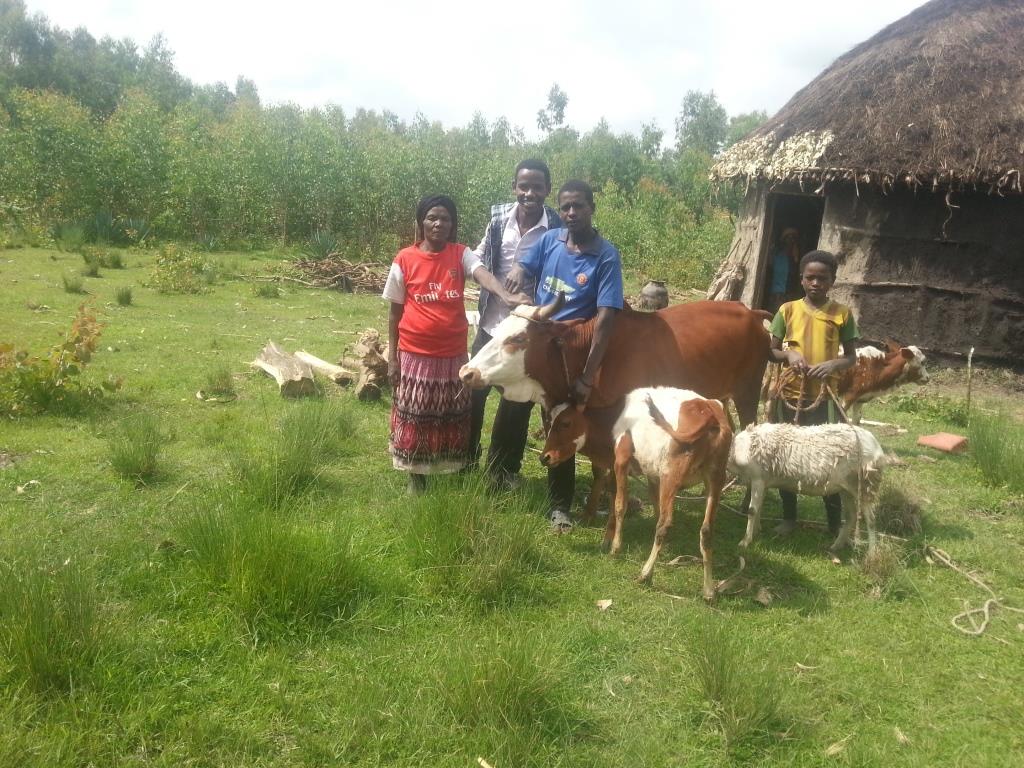 Assets such as farm animals and poultry are sources of food and income in rural Ethiopia. Chickens, sheep, and cows mean nutritious eggs, meat, milk and cheese for the family, and they are sources of income that can help to make the difference between crushing poverty and the family's ability to work towards a better future.
Livestock is a valuable asset for families, but a number of single women in Ethiopia cannot afford it. Through the Poultry and Livestock Development Program, a widow is entrusted with a cow, sheep and/or chickens, and she can immediately begin to provide foods rich in dairy product for her children. She also gets training and ongoing support from SHAPEthiopia on animal farming and husbandry skills.
The concerned government body also provides her with vaccinations and vet care to ensure the best success of this project. As the widows begin to earn money, they make small repayments to the Livestock for Widows Fund so more widows can receive support in the future. From this project, about 100 widows have been benefited a cow and a sheep each.
WIDOWS' HOPE HANDCRAFTING AND SMALL BUSINESS PROJECT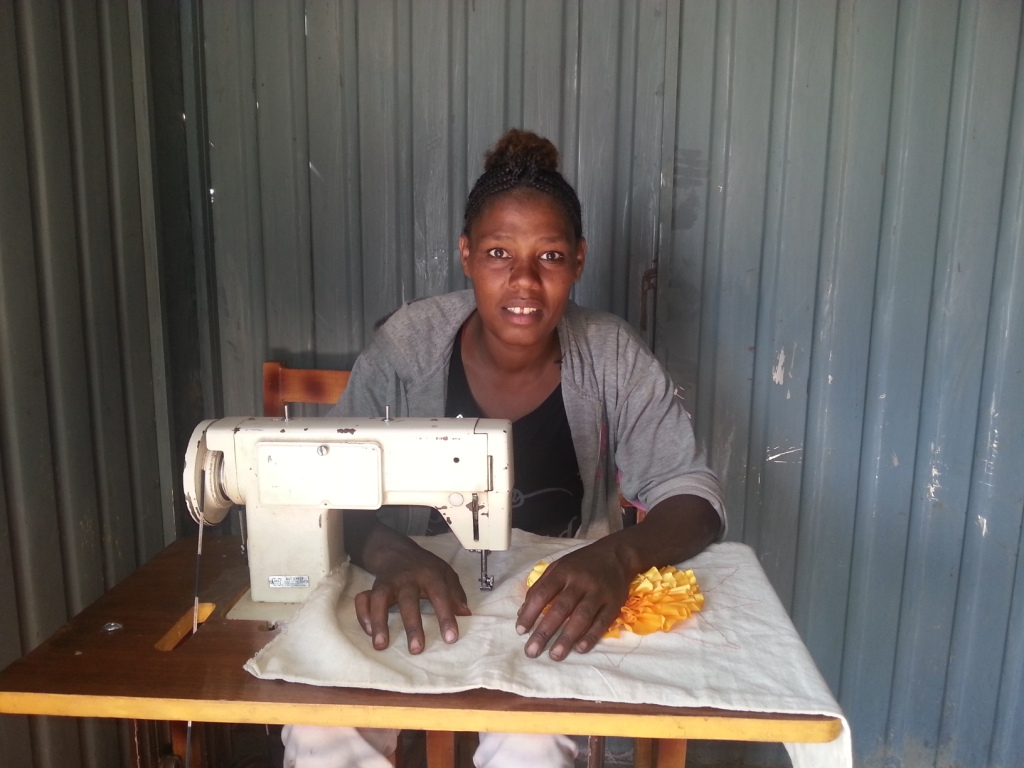 The objective of this project is to train widows the skills of handcrafting (pottery, sewing, bamboo, etc), money saving and small business management skills and support them use their skills to produce pottery, bamboo households products, etc products to generate income to their family. Besides, the project provides them with a small amount of money /starting fund or seed money/ as a capital to start up their own businesses.
OUR IMPACTS TO DATE THROUGH OUR WOMEN'S EMPOWERMENT PROGRAM (WEP)