AGRICULTURE AND FOOD SECURITY
Ethiopia has significant agricultural potential because of its water resources, its fertile land areas, and its large labor pool but the potential remains underdeveloped – just five percent of land is irrigated, and crop yields from small farms are below regional averages. Market linkages are weak, and the use of improved seeds, fertilizers and pesticides remains limited.
The livelihoods of most of the rural population in Ethiopia is full of economic and social challenges and about 39.3 percent of them live below poverty line. Women in rural parts of the country, especially those who lost their beloved husbands, are the most exposed segments of the society to carry the burden of poverty and food in security alone.
To support these rural impoverished women, SHAPEthiopia has launched two sup-programs named: Widows Hope Poultry and Livestock Development and Crops Farming Programs under our Women Empowerment Program. Through the program, SHAPEthiopia has been supporting hundreds of poor widows in the last twelve years to enable them become self-sufficient.
Through the Poultry and Livestock Development Program, widows are entrusted with a cow, sheep/goat and/or chickens, and they could immediately begin to provide foods rich in dairy product for their children. The widows also get training and ongoing supports from SHAPEthiopia on animal farming and husbandry skills.
And again, beneficiary women who enrolled in our Crops Farming Program take training to equip them with the needed knowledge and skills on crops farming skills, market linkages, and on the issues related to the small business management. Men from the local community volunteered to help the women plow their fields, and also, SHAPEthiopia distributes some modern soil fertilizers like Urea and DAP and pesticides to the widows.
The support has increased the product and productivity of the woman in many folds and the overall living standard of their families have been transformed in many ways. Now, they can feed and dress their children adequately and send them to schools.
OUR APPROACHES TO PROMOTE SUSTAINABLE AGRICULTURE AND FOOD SECURITY IN ETHIOPIA
Widows' Hope Poultry and Livestock Development Project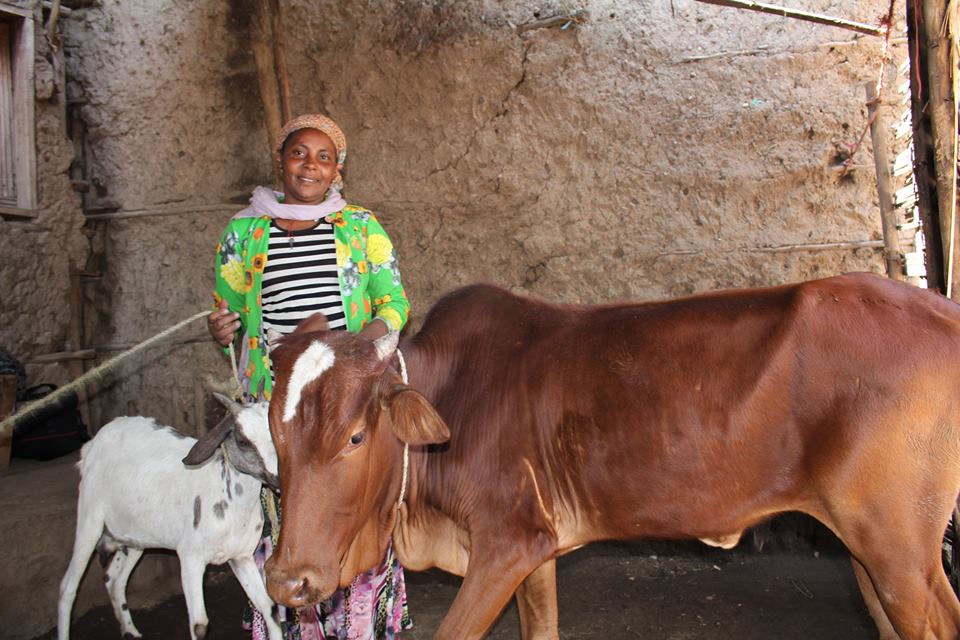 Over 200 widows provided with goats, cows, and chickens and trainings on animal husbandry, animal food preparation and veterinary services.
Widows' Hope Crops Farming and Production Project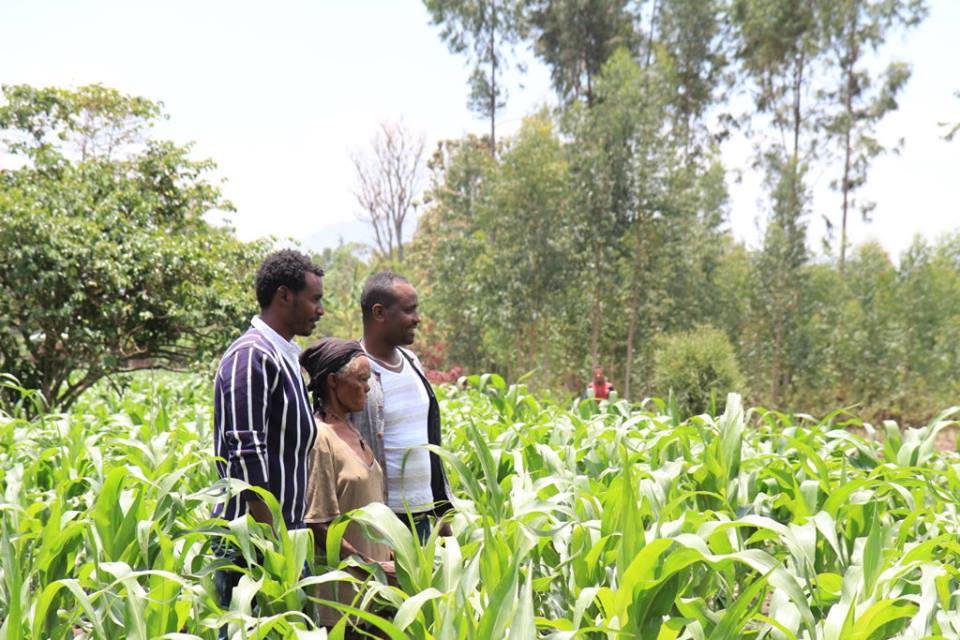 Over 150 widows provided with improved seeds, modern fertilizers, trainings on crops farming skills and technical assistance and follow up.