SHAPEthiopia's vision is a future where all people in Ethiopia live healthy, happy, productive, and dignified lives.
Our Mission
SHAPEthiopia's mission is to educate and support vulnerable children, and empower poor women and their communities to break the cycle of poverty, hunger, illiteracy and disease infestation and lead them to healthy, happy, productive and dignified lives. Read more about approach
---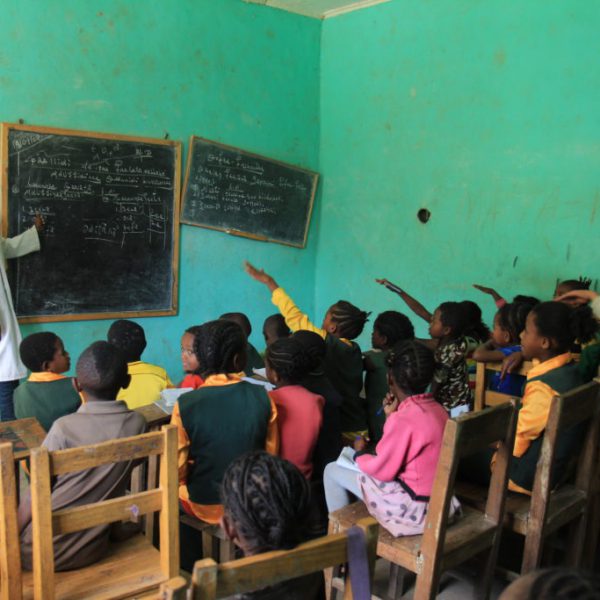 Our Values
Through our work to end hunger and break the cycle of poverty, we have recognized values/principles as fundamental to the SHAPEthiopia. We challenge ourselves to ensure that each of our strategies builds on these values:
Accountability: As SHAPEthiopia, we believe that it is absolutely important to be accountable to the communities we serve, those who support us and governmental bodies.
Responsibility: We believe that we have an obligation to act when the rights and well – beings of people are threatened.
Transparency: SHAPEthiopia believes that transparency in all aspects of organizational & professional dealings is very essential.
Participation: SHAPEthiopia believes that involving children & women in all aspects of our work empowers children & women as community assets and produces more realistic and effective results.
Collaboration: SHAPEthiopia develops responses to the critical poverty issues threatening the children and women by inspiring the involvement of individuals, groups, organizations, foundations that share our vision and work together to build long-term relationships based on trust.
Integrity: Whatever the strength of the individual, we will accomplish the right things more together, we put the team ahead of our personal success and commit to building its capacity. We trust each other to deliver on our respective obligations.
Hard Working & Courage: What we do is not easy. Achieving the best outcomes often requires hardworking, the courage to face difficulty, to speak up and stand by what we believe.
Equity: We work with some of the most vulnerable and marginalized members of the society. We strongly believe in equity! He is my brother, she is my sister, and we all are the same.
Respect: We respect the dignity of people. We value the diversity of thoughts and unique contribution of people.