Shanto Community Library and Learning Center is an Eye and Mind Opener!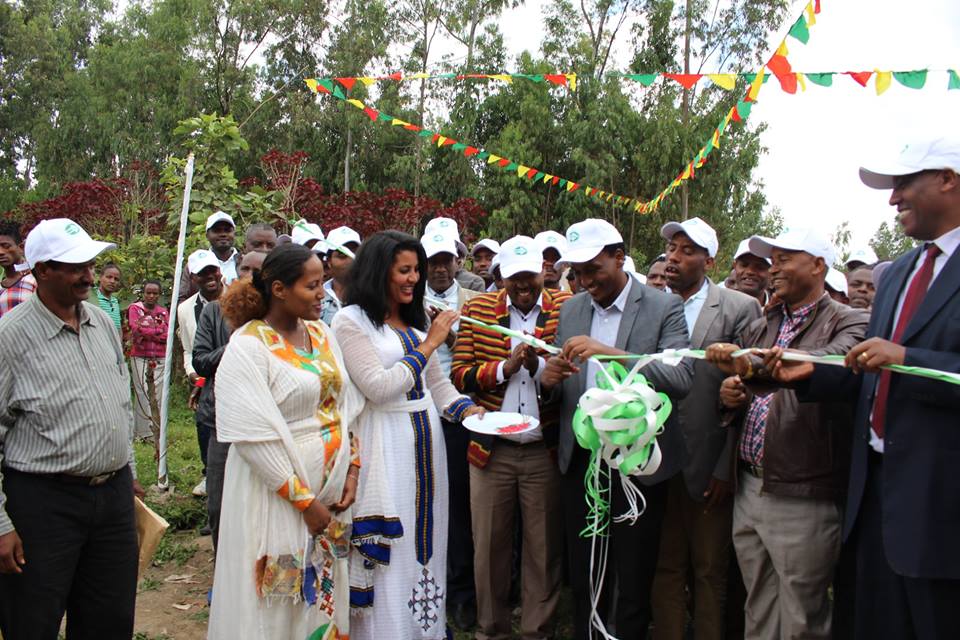 Wolayta Zone and Damot Pulassa district officials, Shanto community leaders and beneficiary children praised the inauguration of Community Library and Learning Center in Shanto town Damot Pulassa district of Wolayta zone, in south region, in Ethiopia.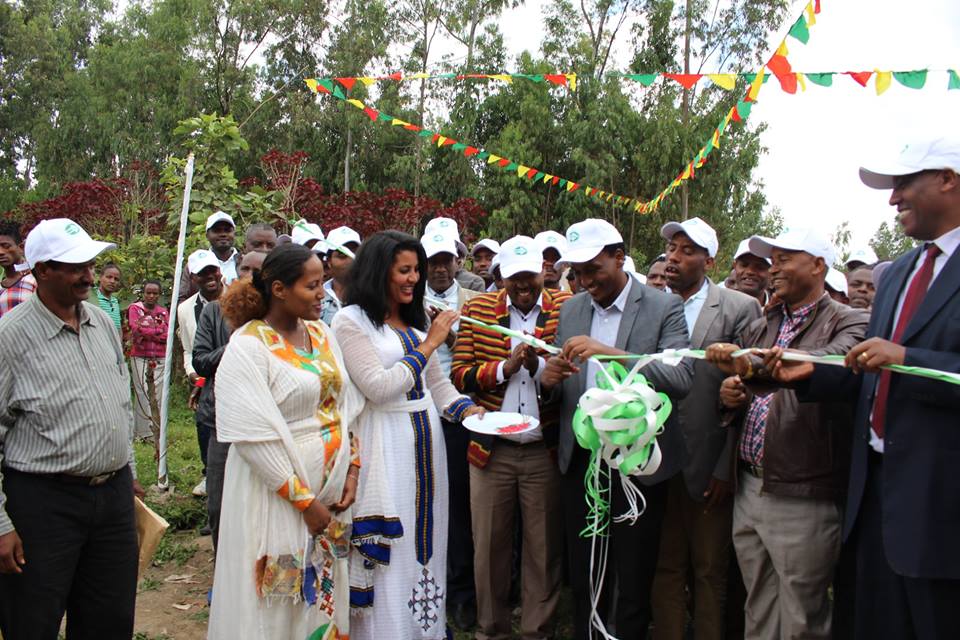 The Shanto Community Library and Learning Center, which is well flourished with books of all genre and 20 camara computers each containing more than 10,000 books in soft copy as well as teaching-learning aids (laboratory demonstration and plasma presentation) has also complete furniture to accommodate 500 readers at a time. The residents of Shanto community and students express their delightfulness and proud on SHAPEthiopia's effort to such outcome
As part of advancing education through its community development program, SHAPEthiopia in collaboration with Partner with Ethiopia launched the project construction of Shanto Community Library and Learning Center in order to facilitate the learning-teaching activities in the area. The completion of the library accounts for more than 3 million ETB and expected to have significant impact for the school children walking more than 10 kilometers to get books and reference materials.
One of the community leaders, who invited to speak during inauguration ceremony, praises the community library   by saying "I remember one our emperor Hailesilase parliament member who strived to establish the first school in Wolayta zone and the whole south region. He opens the eye of our children and put his legend to today's generation. Likewise, this library is the mind opener to our children; widen their knowledge and thinking level. So, I have no words to express my feeling except saying that God bless you, wish you more success development effort. Thank you."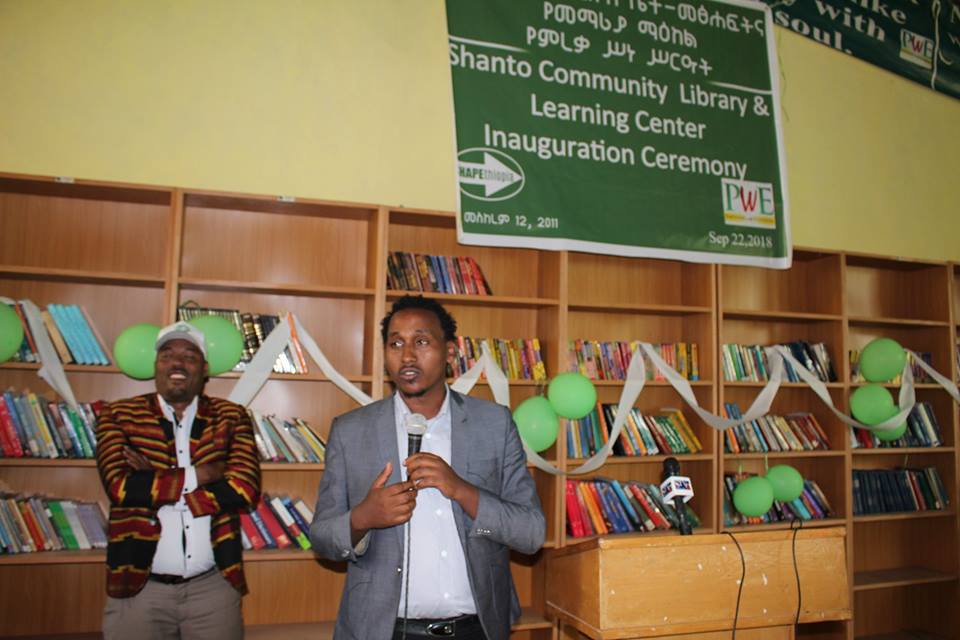 Similarly, the zonal and district administration jointly say that the development efforts of SHAPEthiopia and its partners has been praised by our administration and it is the most fascinating effort to have this community library in uplifting educational process in the area. They add that the local government is always stands by SHAPEthiopia its affiliate in their development efforts and we all say thank you for the project implementers and wish successful reading time for all students and community members.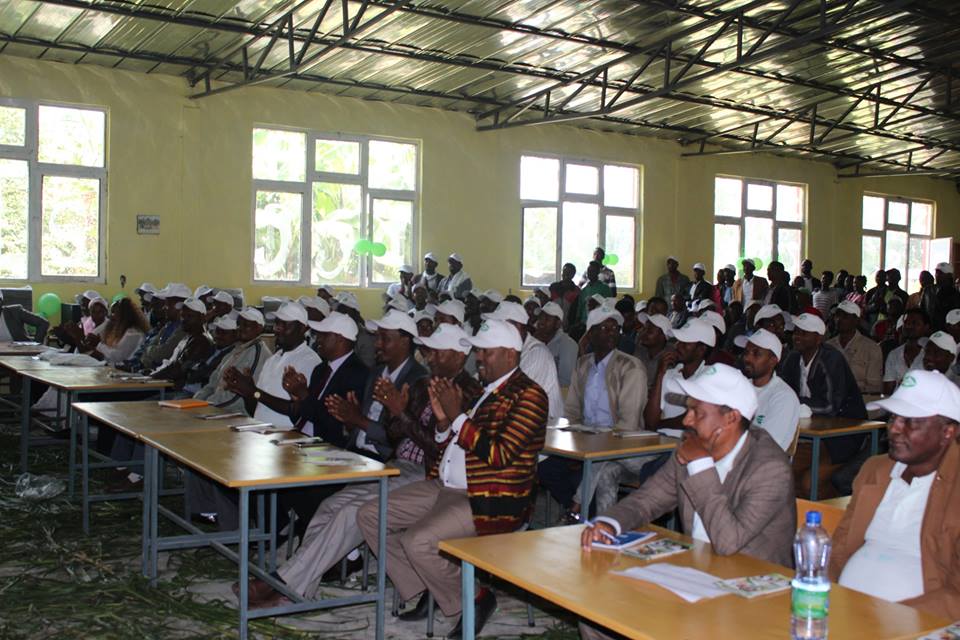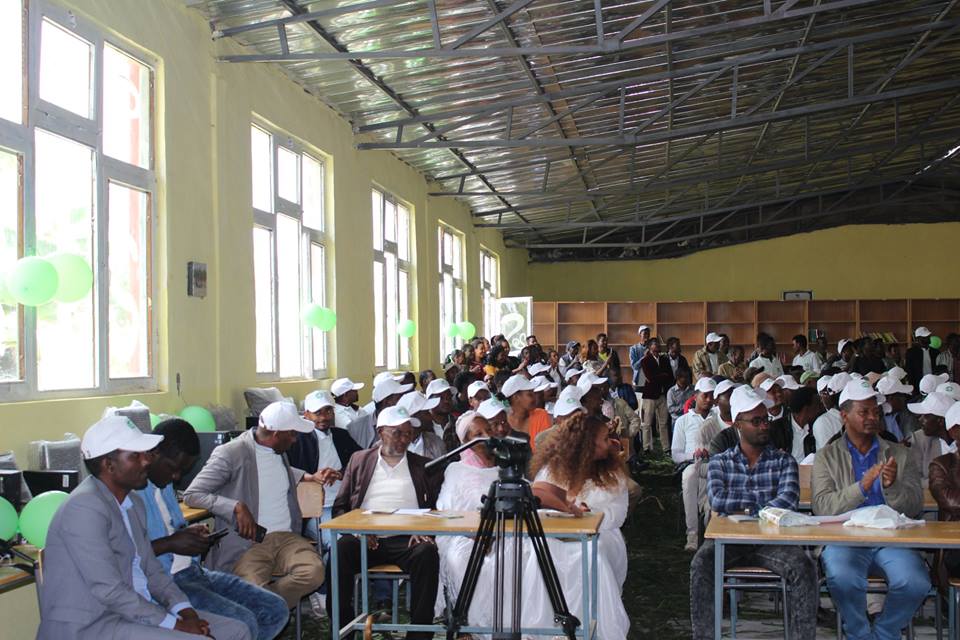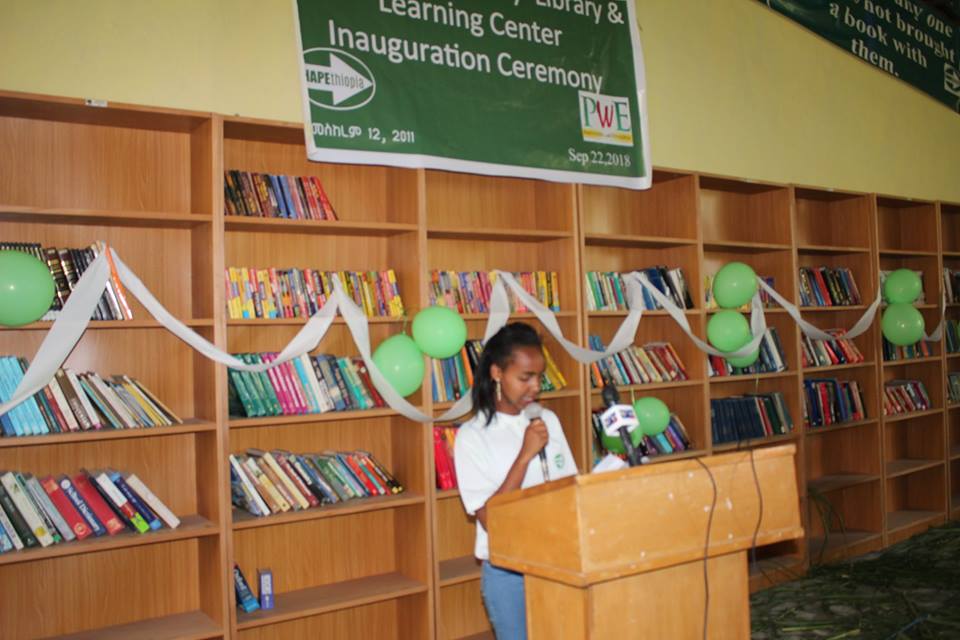 The members of the community and children under the program of SHAPEthiopia, expressed their delightfulness by presenting poem and says "SHAPEthiopia let us to live and alive, help to learn, and now leading us to upgrade our skill and knowledge. So, thank you for giving your precious time and money to change our lives."