However motherhood comes to you, it's a miracle.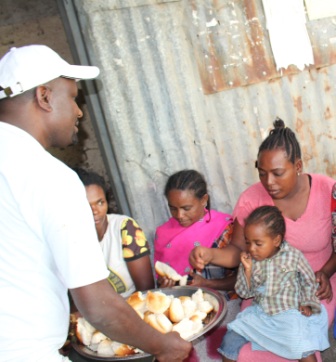 What was a 2-year-old doing by herself near a fruit market in the early morning hours? Where were her parents? Why was she alone? This is the story of a little girl named Tesfa.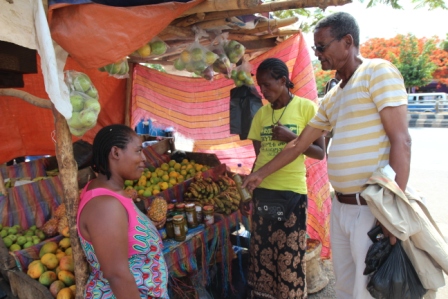 Early one morning Tigist Chorbo hurried to the fruit market to sell her produce. Like most of her neighbors in the fertile valley of the Arba Minch area, she sells fruit to make a living in the town market.
Out of the corner of her eye she spotted a weeping, shivering small girl. She went over to her and wrapped her jacket around her to protect her from the early morning chill. The child could not speak to tell her who she was, she was physically weak, and it was evident that her health was in jeopardy.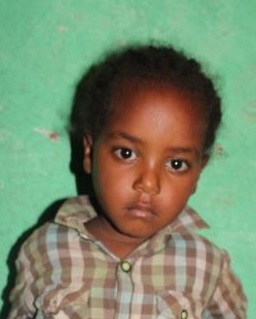 Tigist took this little girl to the local police station and she was registered as a lost child. Tigist already had a son and a daughter, and her husband worked hard at his motorbike rental business. They could barely make ends meet as it was, due to the high cost of living in the area, but she wasn't going to let this child be alone. Tigist took her home and cared for her while the police looked for Tesfa's family. The police even announced Tesfa's whereabouts on the local radio station but still no one offered any information about her. After many days it was apparent that no one was claiming this child.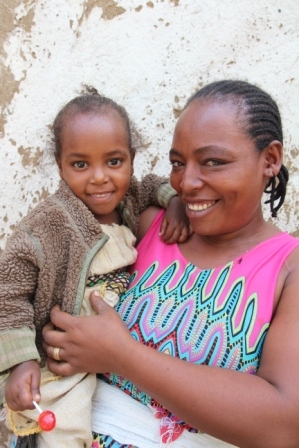 Tigist decided to discuss with her husband the idea of legally adopting Tesfa. Even though she and her husband were struggling financially, they felt strongly that the Lord would provide if they took this step of faith to adopt this little girl and save her life. They completed the legal requirements and officially adopted Tesfa one year ago!
Guess what? The Lord provided in an abundant way. In August 2018, when SHAPEthiopia launched its Arba Minch Area Program, Tesfa became one of the 150 beneficiaries of the program.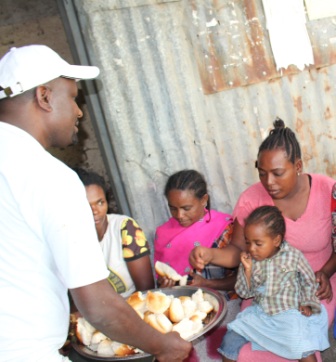 "Now SHAPEthiopia is helping Tesfa. They provide her with food, clothes, shoes, and educational materials. I am happy that SHAPEthiopia is sharing this huge responsibility with my family," Tigist said with a smile-filled face.